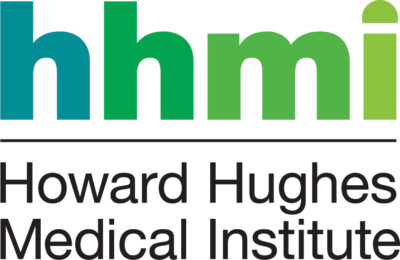 We are pleased to share news of an exciting opportunity at the Howard Hughes Medical Institute. We seek to identify individuals who will join HHMI as Facilitator-Scholars of the Scientific Mentorship Initiative (SMI). The SMI is a new HHMI endeavor that aims to develop and deliver a high-quality and engaging mentorship curriculum for scientists. As members of the SMI team, Facilitator-Scholars will play a critical role in meeting this important goal.
The SMI Facilitator-Scholars will provide expertise in culturally aware mentorship (see www.diversity.hhmi.org) and will design and deliver workshops and courses in culturally aware mentorship to all HHMI scientists. Individuals will be trained as Facilitator-Scholars by the Center for the Improvement of Mentored Experiences in Research (CIMER) of the University of Wisconsin (https://cimerproject.org) and will work with CIMER to develop the mentorship curriculum for HHMI scientists.
Facilitator-Scholars will engage in the following activities:
Facilitator training. To increase their competency in the scholarship and practice of culturally aware mentorship, in their first year the Facilitator-Scholars will complete a year-long training course led by CIMER. In addition, the SMI Facilitator-Scholars will engage in continuing education on culturally responsive facilitation skills, the science of mentorship, mentorship interventions, and institutional change.
Curriculum development. The SMI Facilitator-Scholars will design evidence-based, culturally aware mentorship curricula and course-related materials for HHMI scientists and grantees. The course design will include developing and continuously updating learning objectives, course manuals, and online resources.
Curriculum delivery. The SMI Facilitator-Scholars will lead in-person and online workshops and facilitate group work with an emphasis on increasing cultural awareness and cultural responsiveness in mentorship.
Program evaluation. The SMI Facilitator-Scholars will develop and continuously update assessment instruments and evaluation procedures to assess progress toward learning objectives and measure the effectiveness of the learning activities. This includes overseeing data collection, analysis, and dissemination of findings.
Follow-on work with HHMI scientists and grantees. The SMI Facilitator-Scholars will design and implement additional activities for HHMI scientists and grantees who are interested in opportunities to further explore culturally aware mentorship.
Serve as a resource. The SMI Facilitator-Scholars will be a resource for the HHMI community in areas related to mentorship, and support HHMI scientists and grantees in their efforts to improve the research training environment within their labs and institutions.
The preferred qualifications of a Facilitator-Scholar include:
A PhD or equivalent degree in a natural science, psychology, counseling, or a related field;
At least five years professional experience in higher education including experience working with and advising students and early career scientists;
A personal understanding of the importance of advancing diversity, equity, and inclusion in STEM;
Strong interpersonal skills that enable the person to effectively work in a team, facilitate group learning, work across cultural differences, and communicate clearly;
Strong public speaking and engagement skills and the ability to lead discussions with a broad constituency of learners; and
Competency in relevant areas, including curriculum design and delivery, assessment of outcomes, data collection and analysis, program evaluation, and activities that promote diversity, equity, and inclusion in academic science.
We seek to hire Facilitator-Scholars in both full-time and part-time at-will employment positions for a limited three-year period. Extensions may be available depending upon programmatic needs and upon mutual agreement. We expect part-time positions to be regularly scheduled to work 20 hours per week or more (during regular business hours).
We also anticipate an ongoing need for project-based independent contractors to deliver specific course modules or contribute to curriculum development in support of this program.
If you are interested in being considered for the Facilitator-Scholar (Full- or Part-Time) or Independent Contractor positions, please submit your application materials here. We will begin reviewing applications in mid-April and will be contacting persons about next steps on a rolling basis. We hope to complete the selection process before the end of the summer, 2022.
Contact us at [email protected] with any questions. We look forward to hearing from you.