Join the Effort to Advance Intervention Scholarship Through UI Involve
Understanding Interventions emerged from a need a decade ago to emphasize the role of research in practice. That is the essence of "translational" science. Our focus is on the intervention, not on the science. ​Therefore, much of the work suitable for disciplinary focused and basic science journals is not a fit for Understanding Interventions. We fill a niche that is distinguishable from what other journals seek to disseminate.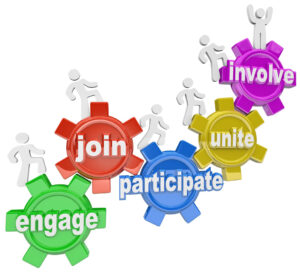 Want to serve as a Mentor/Coach?
Join the UI Journal
Catalyst Group

The UI Journal doesn't just publish broadening participation scholarship, it mentors authors in all stages of broadening participation research, from pilot studies and program evaluation to comprehensive studies ready for scaling and emulation. The UI Journal Catalyst Group are established scholars who are well-versed, highly published and cited in the scholarship of broadening participation in science. The UI Journal Catalyst Group provides one-on-one support to authors of UI Journal manuscripts marked as revise and resubmit to ensure successful revision, resubmission, and publication.
Become a UI Journal
Peer Reviewer or Join Editorial Board
At the heart of publishing scientific scholarship lies peer reviewers who help evaluate quality and validity of the work. The UI Journal welcomes those with in-depth knowledge and expertise about science interventions that effectively broaden participation to join as Peer Reviewers. UI Journal Peer Reviewers work with the Managing Editor on a rolling basis to assess outcomes, impacts, and usable knowledge of work submitted for publication.
Get involved.
UI Involve
Are you interested in facilitating a workshop, webinar, or mini-symposium? Do you have a topic you would like to see as a UI workshop? Is there a topic you would like to propose a small meeting for? Submit a proposal and let's collaborate in our efforts to broaden participation in science.