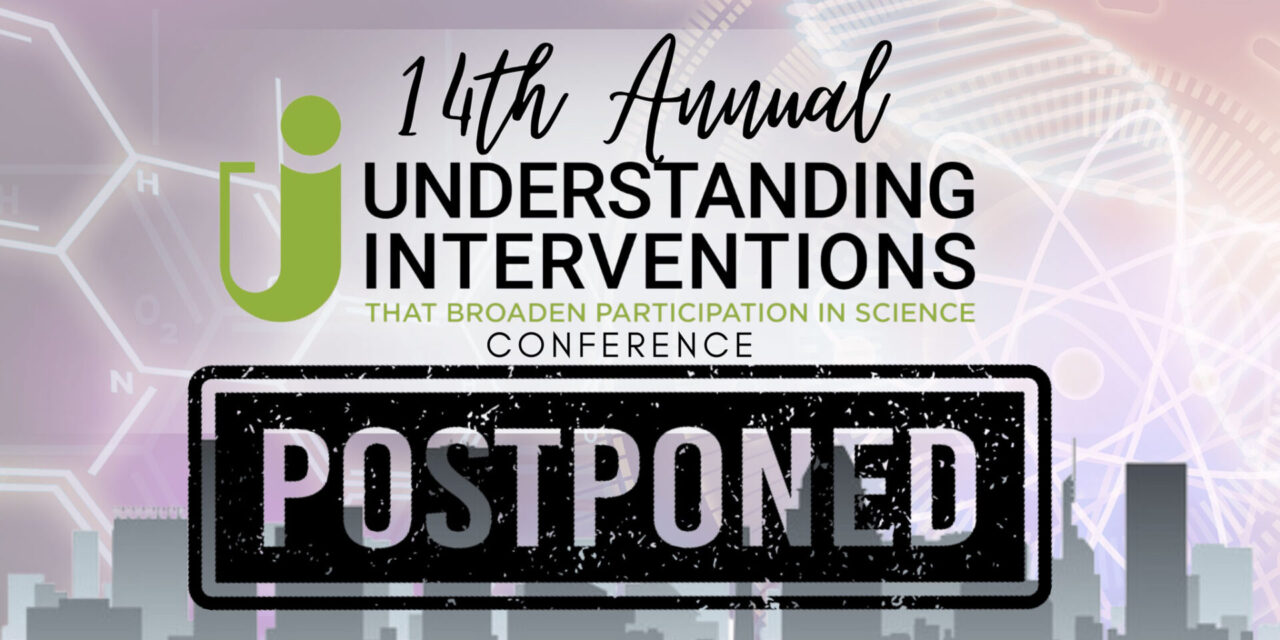 2022 Understanding Interventions Conference Postponed
Each year, we look forward to connecting with our community of scholars and practitioners at the Annual Understanding Interventions Conference, engaging in discourse about the many efforts to broaden participation in science, and exchanging vision for the future that we're building together. We especially look forward to this year as it is our first hybrid meeting that includes in-person interaction. However, due to unforeseen circumstances, we've made the difficult decision to postpone the 14th Annual UI Conference until further notice.
We remain committed to the city of Baltimore and the Lord Baltimore Hotel, where we've previously hosted the UI Conference. In the meantime, we will continue to plan, host, and take part in other means of discourse and dissemination, especially with locally hosted events, videos, live streamed content, UI Journal publication, UI INDEX relaunch, and work done as a partner organization of the LSRCE SOSI. We'll share additional details on our plans for the 14th Annual UI Conference soon. In the meantime, thank you for your patience, understanding, and continued support. We look forward to seeing you all very soon!