The Understanding Interventions Awards
A particularly enjoyable part of the Understanding Interventions conferences has become the recognition of prominent thinkers and doers in our field through two annual awards.
The "Tol" Award
The Tol Award is named for Dr. Adolphus Toliver, who passed on March 26, 2013. Dr. Toliver–or Tol, as he preferred to be called–was a staunch supporter of diversity. His vision and dedication to increasing the participation of underrepresented minority students in biomedical research resulted in the development and improvement of many NIH programs.
Tol joined NIH in 1975 as the executive secretary of the biochemistry study section in the former Division of Research Grants (now the Center for Scientific Review). He was instrumental in assessing the emerging areas of biochemistry and molecular biology, which resulted in the creation of two new study sections, and increasing the participation of women and underrepresented minorities in his study section. Tol also advised innumerable young biochemists who became successful grant writers and prominent researchers.
In 1994, Tol joined NIGMS as chief of the Minority Access to Research Careers (MARC) Branch. In this position, he found his true calling, because he was a great and natural mentor and was able to continue to touch the lives and careers of many.  Dr. Tolliver is probably be best remembered as the "father" of the Annual Biomedical Research Conference for Minority Students, or ABRCMS.  Now in its 19th year, ABRCMS has grown to a 4-day event that attracts more than 3000 student and other participants from across the nation.
Understanding Interventions honors Dr. Toliver's relentless behind-the-scenes deeds by recognizing a presentation at the UI Annual Conference that exemplifies the return on investing in the next generation.  In presenting this award, UI moves Tol's legacy out of the shadows and into the spotlight of the community whose foundation he helped to build.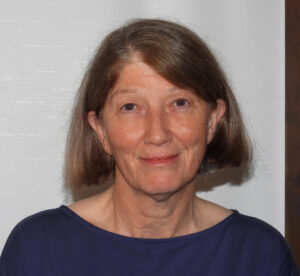 2021
Judith Harackiewicz, Ph.D.

Paul Pintrich Professor of Psychology
University of Wisconsin – Madison
Judith Harackiewicz is the Paul Pintrich Professor of Psychology at the University of Wisconsin-Madison. She received her BA from Cornell University in 1975 and her PhD from Harvard University in 1980. She is a social psychologist who works at the interface of social, personality and educational psychology to study motivation in academic contexts. She is a fellow of the American Psychological Association, the Association for Psychological Science, the American Educational Research Association, and the Society for Personality and Social Psychology.  She received the Chancellor's Award for Distinguished Teaching at UW-Madison, as well as the Alliant Energy Underkofler Excellence in Teaching Award for the University of Wisconsin System. She received a Spencer Fellowship from the National Academy of Education and a Vilas Award from the University of Wisconsin. In 2013, she received the Cialdini award from the Society of Personality and Social Psychology, and in 2020, she received the Distinguished Scholar Award from the Society of Personality and Social Psychology.  She is a former editor of Personality and Social Psychology Bulletin.
She has been studying motivation and interest for many years, conducting experimental and longitudinal studies of goals, competition, and value transmission in the laboratory and in academic contexts. Her most recent research involves testing interventions to promote motivation, and exploring the mechanisms through which they work. In one study, she tested an intervention aimed at helping parents motivate their teens, and found that a simple intervention lead to high school students taking more math and science courses in high school. In another study, she found that a utility-value intervention, incorporated into the scientific curriculum as a series of writing assignments, helped underrepresented students perform better in gateway courses. This intervention also influenced their subsequent course-taking and persistence in biomedical fields. Supported by NIH since 2012, she has been testing motivational interventions in college biology and chemistry courses, working to promote interest and performance for underrepresented students in the foundational course that serves as a gateway to biomedical careers. She is currently the PI for an NIH-funded multi-site project to test the long-term effects of interventions in chemistry and biology courses with a focus STEM pipeline persistence, with the goal of promoting diversity in the biomedical sciences.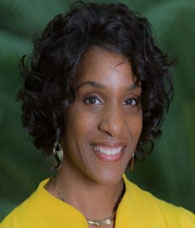 2020
Angela Byars-Winston, Ph.D.
Professor
University of Wisconsin–Madison (UW)
Dr. Angela Byars-Winston is a Professor of Internal Medicine at the University of Wisconsin–Madison (UW). She was the first African American to achieve the rank of tenured Full Professor of medicine at the UW. She studies the impact of culture on career development, in particular for women and minorities in STEM. She is also the Director of Research and Evaluation in the UW Center for Women's Health Research, associate director in the Collaborative Center for Health Equity, and faculty lead in the Center for the Improvement of Mentored Experiences in Research.
Byars-Winston earned her bachelor's (1991) and master's (1992) degree at San Diego State University. She completed a predoctoral clinical fellowship at the University of Maryland, College Park. She attended graduate school at Arizona State University, specializing in counseling psychology. Her 1996 dissertation placed her on the national policy-making stage. She was one of only two black PhD students in the School of Education at Arizona State University in the fall of 1992.
In 2011, Dr. Byars-Winston was selected as a Champion of Change by the White House through President Obama's Winning the Future initiative for her research efforts to diversify science fields. She received the University of Wisconsin-Madison's 2014 Outstanding Woman of Color Award and is an elected Fellow in the American Psychological Association. Dr. Byars-Winston is a member of the STEM Equity Pipeline National Advisory Board and the National Academy of Sciences' Board of Higher Education and Workforce (BHEW) through which she served as chair of the 2019 consensus study on Effective Mentoring in STEMM.
Byars-Winston joined the University of Wisconsin–Madison as a KL2 scholar in 1997.[6][7] She joined the School of Medicine in 2011 and became interested in whether people bring their identity to the foreground of their college experience.[8] She was awarded a $1.4 million R01 National Institutes of Health grant to investigate how mentors define diversity and developing ways to measure the impact of mentored research experiences on career outcomes.[6] She is part of a $19 million National Research Mentoring Network (NRMN).[6][9][10] She has investigated how to measure mentoring interventions.[11] She has conducted a longitudinal study that monitored how the relationships between undergraduate mentees and their mentors in the biological sciences impact their academic outcomes.[12]
One of the approaches to meet the skills gap in the United States is to engage African Americans, Latino/as, South East Asians, and Native Americans ('ALANA') with science and engineering subjects.[13] Byars-Winston used social cognitive career theory to examine how ethnicity influenced academic self-efficacy and outcomes.[13] She has identified several barriers to the progression of ALANA investigators, including the marginalization of interests, apartheid within academia and microaggressions.[14] Byars-Winston demonstrated that race and ethnicity impact career expectations more than aspirations.[15] She launched the Training and Education to Advance Minority Scholars in Science program (TEAM-Science) and Culturally Aware Mentoring (CAM) programs, which look to embed self-reflective dialogue about race and ethnicity in science.[16][17] She is working with the National Academy to examine the effectiveness of programs that look engage individuals marginalized in STEM fields.
Barack Obama named Byars-Winston as one of the United States' Champions of Change in 2011. The Presidency of Barack Obama established a Educate to Innovate campaign, which looked to improve the engagement of young people with science, technology, engineering and maths (STEM). She is a member of the National Alliance for Partnerships in Equity STEM Equity Pipeline National Advisory Board and Wisconsin Career Development Association Executive Committee.
She won the University of Wisconsin–Madison Outstanding Woman of Color Award in 2014. In 2016 Byars-Winston was a Visiting Professor at Purdue University, where she ran a series of mentoring workshops. She published the Promising Practices for Strengthening the Regional STEM Workforce Development Ecosystem. In 2017 Byars-Winston became the first African American to achieve the rank of tenured Full Professor of medicine at the University of Wisconsin–Madison. She was elected to the National Academy of Sciences Board of Higher Education and Workforce (BHEW). She was the principal investigator on a National Institutes of Health (NIH) R01 grant to measure and test critical factors in research training interventions for mentors of ethnically diverse mentees in biological science. She co-led an NIH R01 grant to investigate and intervene on research mentors' cultural diversity awareness, and was a co-investigator on the National Research Mentoring Network (NRMN) Phase 1 grant from the NIH in the Mentor Training Core. She is currently the principal investigator in NRMN Phase 2 leading the Culturally Aware Mentorship initiative.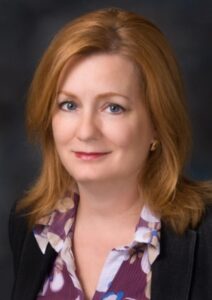 2019
Carrie A. Cameron, Ph.D.
Associate Professor, Department of Behavioral Science, Division of OVP, Cancer Prevention and Population Sciences, The University of Texas MD Anderson Cancer Center, Houston, Texas
Adjunct Associate Professor, The University of Texas Graduate School of Biomedical Sciences, Houston, Texas
Adjunct Associate Professor, The University of Texas School of Public Health, Houston, Texas
Carrie Cameron is the Associate Director of the MD Anderson Cancer Prevention Research Training Program (CPRTP) and Associate Professor in the Department of Behavioral Science. She mentors junior scientists in cancer prevention research and coordinate two graduate level courses through the UT Graduate School of Biomedical Sciences. For the NIGMS U01 grant "Building a Diverse Biomedical Workforce through Communication Across Differences," as contact principal investigator, she oversees all aspects of the program, create and implement tailored educational and career development programming, and lead the research for the program. She is uniquely qualified to serve as part of this program. Her experience includes serving as contact PI on an IPERT R25, "Scientific Communication Advances Research Excellence" (GM 125640) mentor training program, implemented and tested at 4 sites nationwide, as well as serving as MPI on the preceding NIGMS R01 study of the mechanisms by which trainee SciComm skills predict intention to persist in research careers. She has trained as a linguist and have dedicated her career to language use in the research setting. She has authored multiple peer-reviewed publications on these topics in respected journals such as Academic Medicine and CBE Life Sciences Education. Her efforts in education, research training, and mentoring have been recognized with the UT Regents' Outstanding Teaching Award, membership in the UT Academy of Health Science Educators, and designation at UT Distinguished Teaching Professor. She serves on the Graduate Education Committee, served as past chair of the MD Anderson Postdoctoral Advisory Committee and am active in institutional-level and extramural RCR and Rigor and Reproducibility education activities.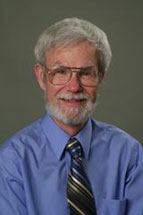 2018
Richard McGee, Jr, PhD
Associate Dean for Faculty Recruitment & Professional Development
Professor of Medical Education
Northwestern University
Rick McGee, leader of the SCRDG, has over 30 years of experience, first as a successful cellular neurobiologist and pharmacology professor, leader of PhD and MD/PhD programs, designer of programs and interventions to guide development of young scientists, and Program Director for numerous NIH-funded diversity initiatives.  In the past 15 years, he has shifted from laboratory research to social-science research to study research training in addition to leading it. In his current academic position, he is responsible for guiding the development of research expertise of young clinical and basic science faculty. He currently is PI of 5 NIH-funded research and research training program awards. He also has much experience as a program evaluator and evaluation consultant to research training programs around the U.S.
My primary research and academic interests are in the development of young scientists. My work in this arena spans the continuum including: the 'basic science' of how undergraduate and PhD student fine tune career decision with a longitudinal study of 500 students; application and study of new coaching-based models to support early PhD students; use of group-based models to assist junior faculty develop as scientists; a randomized controlled trial of a totally different approach to fostering diversity in academia.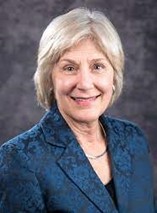 2017
Molly Carnes, Ph.D.
Co-Director, Women in Science & Engineering Leadership Institute (WiSELI)/Professor, Departments of Medicine, Psychiatry, and Industrial & Systems Engineering/Director, University of Wisconsin-Madison (UW) Center for Women's Health Research
University of Wisconsin-Madison
Dr. Molly Carnes is a professor in the Departments of Medicine (Geriatrics), Psychiatry, and Industrial & Systems Engineering at the University of Wisconsin-Madison. She did her undergraduate work at the University of Michigan, received her MD from SUNY at Buffalo, and did her Internal Medicine residency and Geriatrics fellowship at the University of Wisconsin where she also received an MS in Epidemiology. Dr. Carnes directs the Center for Women's Health Research in the School of Medicine and Public Health, the Women Veterans Health Program, and co-directs the Women in Science and Engineering Leadership Institute in the College of Engineering.
The overall goal of her research program is to develop, implement, and study interventions that ensure the opportunity for participation and advancement of talented individuals from groups that have been underrepresented in academic science, technology, engineering, mathematics, and medicine (STEMM) – particularly at the leadership levels. Using UW-Madison as a "living laboratory" for achieving STEMM workforce diversity, she employs both quantitative and qualitative methods with multi-level interventions at the individual and institutional level.
Dr. Carnes initially began conceptualizing STEMM workforce diversity issues from an epidemiological perspective (i.e., what was "killing" talented women and minority trainees and faculty off as they progressed toward the professoriate) and she has progressively moved toward an organizational change approach. For the past decade, she has been studying ways in which unconscious (implicit) assumptions about groups underrepresented in STEMM infiltrate decision-making processes and conspire unintentionally against STEMM workforce diversity. Her current research, funded by the NIH, aims to effect institutional change by promoting "bias literacy" among STEMM faculty and developing a variety of tools to help faculty "break the bias habit."
Dr. Carnes has published over 150 articles and has received a number of awards including an NSF ADVANCE Institutional Transformation Award, an NIH Director's Pathfinder Award for Research to Promote Scientific Workforce Diversity and an NIH Transformative R01 to Explore the Science of Scientific Review.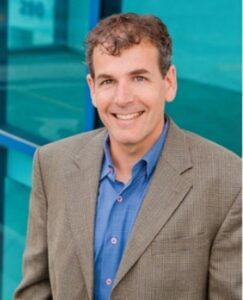 2016
Wesley Schultz, Ph.D.
Professor of Psychological Science
Scientific Advisor
California State University
Wesley Schultz is Professor of Psychology at CSUSM, where he teaches courses in social psychology, environmental psychology, and statistics. He earned his bachelor's degree from the University of California, Irvine in 1990, and his Ph.D. from Claremont Graduate University in 1995.
Professor Schultz is a social psychologist, whose research focuses on social influence and behavior change. Much of his research involves the application of social psychological principles or methods to understand and solve social problems. Recent projects include studies on environmental programs (e.g., energy conservation, water conservation, recycling, and green marketing), the behavioral dimensions of climate change, cross-cultural research on environmental attitudes, and longitudinal research on programs aimed at encouraging underrepresented students to pursue careers in science.
Currently, Schultz serves as past president of the International Association of Applied Psychology, Environmental Psychology Division. He serves on the board of directors at Keep America Beautiful, and he is a fellow at the Association for Psychological Science, the Society for Personality and Social Psychology, and was elected to membership of the Society for Experimental Social Psychology. He is an active writer and editor, and is currently serving as associate editor for the Journal of Environmental Psychology.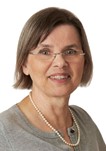 2015
Claudia Rankins, Ph.D.
Program Officer, Historically Black Colleges and Universities – Undergraduate Program (HBCU-UP)
National Science Foundation
Claudia Rankins is a Program Officer in the Directorate for Education and Human Resources at the National Science Foundation, where she manages the Historically Black Colleges and Universities Undergraduate Program and the Centers for Research Excellence in Science and Technology. Prior to this, Dr. Rankins served at Hampton University for 22 years in a number of capacities, including endowed university professor, chair of the department of physics, assistant dean for research, and dean of the School of Science.
Her formal education includes military training, certification as translator and interpreter for German, French and English, a B.S. in Mathematics from Christopher Newport University, an M.S. in Statistics from Old Dominion University, an M.S. in Physics, and a Ph.D. in Physics both from Hampton University.
Since 1998, Dr. Rankins secured over $10 million in external grants that supported pre-college activities as well as undergraduate education and research in science, technology, engineering and mathematics (STEM). Her research in theoretical particle physics focused on the development of a model to describe distribution amplitudes and form factors of pseudoscalar mesons. Dr. Rankins is the co-founder of the Society of STEM Women of Color, Inc.
Intervenor Award
In recognition of long-term, sustained support of research, policy, and practice that creates opportunities for individuals and organizations to prepare for and ascend to a career in science, Understanding Interventions presents the Intervenor Award.
The recipient of this award is an individual who has changed the trajectory of participation and success to the benefit of the larger science community. However, the impact cannot adequately be measured in enrollments or degrees. Rather, the Intervenor has lifted both the spirit and performance of so many, and inspired the UI community to do better and more in creative and manifestly successful ways.
The true intervenor is critic and advocate, cheerleader and skeptic – a special blend of professional and personal qualities that cannot be ignored. Instead we celebrate.